Precinct marshals resources for CBD vision
An artist's impression of the Commercial Bay development on the old Downtown Shopping Centre site, featuring Precinct Properties' new tower with the curved front.
A $1.4 billion funding strategy is behind NZX-listed Precinct Properties' big Auckland development push, establishing $860 million of credit lines and raising $623 million using a variety of financial instruments.
Chief executive Scott Pritchard said $860 million of new five-year bank debt facilities had been confirmed to fund its two prominent Auckland waterfront projects.
However, Precinct had raised an extra $623 million lately, specifically to move forward on the Auckland sites, he said.
"In the last 18 months, we have sold $274 million of real estate, raised $174 million of equity, had a $100 million private placement out of the United States and raised $75 million from the retail bond market."
The money will be used to fund the $681 million, 39-level PwC Tower and the 1.1ha Wynyard Quarter innovation precinct project, he said.
Precinct has extremely low gearing at only 12.5 per cent but will use ANZ, CBA, BNZ, Westpac and HSBC money for the projects.
Gearing would rise to 35 per cent when the $860 million bank facilities are drawn down, Pritchard said.
Shane Solly of Harbour Asset Management said the PwC Downtown project was extremely significant.
Pritchard said the area where the tower will rise would be called Commercial Bay as a nod to the city's history in the waterfront area, where the company will have $1.5 billion of properties once the new tower is up.
Two restaurants with alfresco dining above Quay St, overlooking the waterfront, 105 new shops spread across three levels and a flagship international clothing retailer not already in New Zealand are planned.
Pritchard said the building contract had been awarded to Fletcher Construction and works would start next June. The Commercial Bay retail centre is scheduled to be open by October 2018 and the office tower by mid-2019. The development spans Lower Albert St, Quay St, Lower Queen St and Customs St West.
PwC will shift from the neighbouring Quay St tower into the new block and Pritchard said Precinct was talking "to a range of people" in the retail sector.
Retailers were often keener to commit once building work started, he said.
Fletcher will demolish the existing low-rise Downtown and excavate to enable City Rail Link tunnels to be built, linking Britomart beneath the former Chief Post Office to Lower Queen St. CRL will then proceed up Albert St as the first stage of that huge transport project, then across to Mt Eden.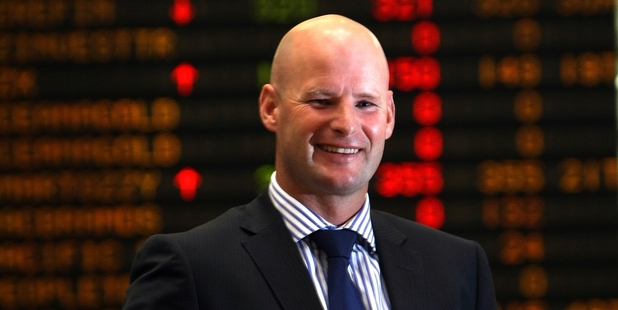 Chief Scott Pritchard says Commercial Bay will transform the area.
Pritchard said the development would change the city.
"We are very excited about this development," he said in an NZX announcement.
"We believe Commercial Bay is the most transformational project Auckland's CBD has ever seen. It completely reshapes the waterfront area bounded by Britomart, the Viaduct and the CBD.
"The retail at Commercial Bay will be a laneway environment with around 100 shops, including international and domestic fashion outlets plus a number of restaurants, cafes and bars making the most of the unique waterfront location.
"The office tower will transform the city skyline but most importantly has been designed from the inside out to create a world-class working environment for its occupiers."
Queen St is becoming a retail destination again, evidenced by low vacancy rates and high rental growth driven by strong retailer interest, including new international entrants, he said. The growth in luxury orientated tourists and high pedestrian foot traffic has added to the CBD's retail growth.
Asked about the controversial deal for Precinct to buy Queen Elizabeth Square to increase its footprint in the area, Pritchard said the area would be much improved.
"Lower Queen St is pedestrianised. The buses will be gone. This is one of the best moves.
"People need to see this to understand where we're heading. It restores what was here in the early 1900s - the retail edge to Lower Queen St, rather than QE Square which has had very mixed views about how successful it has been."
PwC Tower
• 39-level block, 3.9ha of floor space.
• 1300sq m lobby, 1400sq m sky terrace on level 7.
• 278 carparks across three basement levels.
• PwC to move in above level 22.
• 6m wide east-west laneway.
• Link from Lower Queen St to Lower Albert St.
Source: Precinct Properties